The secret is out. LaunchPM recently completed tenant improvements for a locally owned luxury med spa called The Perfect Secret. The spa located in the heart of Old Town Scottsdale on 2nd Street, just east of Scottsdale Road offers a wide range of health and beauty services. While the company boasts a 5-star rating on Yelp and Google, the owner wanted to elevate the customer experience with a space redesign that combined both elegance and function. 
It's All in the Details
The 3,048 square-foot suite was given a full upgrade of luxury finishes throughout. Launch PM managed the project from start to finish, coordinating design and construction teams to ensure a smooth transformation. New light fixtures and door hardware were added, along with a custom inlaid logo in the lobby floor to provide a high-end ambiance and welcome clients into the space. As the project manager, LaunchPM oversees the planning and all construction tasks, along with monitoring and managing the budget and schedule to everything is delivered on time and on budget.
Enhancing the Customer Experience
The Perfect Secret is a full-service medical spa dedicated to enhancing its client's natural beauty, delivering aesthetic services in a serene and inviting setting. In addition to treatment rooms, The Perfect Secret pampers parents with a designated kid's room complete with toys and games to give Moms (and Dads) much needed me time. The spa's menu of services includes skin care and injectables, body sculpting, laser treatments, a full-service salon for hair and make-up, plus wellness therapies such as hyperbaric chamber and red-light therapies and a Peloton for those wanting to squeeze in a stress reducing workout.
LaunchPM Tenant Improvement Management
Construction challenges are common, especially in the current environment. Issues with supply chain and labor shortages are making it difficult to secure materials and find skilled workers to get jobs done. At LaunchPM we recognize these challenges and work up front to ensure that materials are ordered, tracked and delivered, and we regularly provide updates to our clients to minimize surprises and keep them informed. We also have established relationships with a variety of vendors and trade partners to execute the work.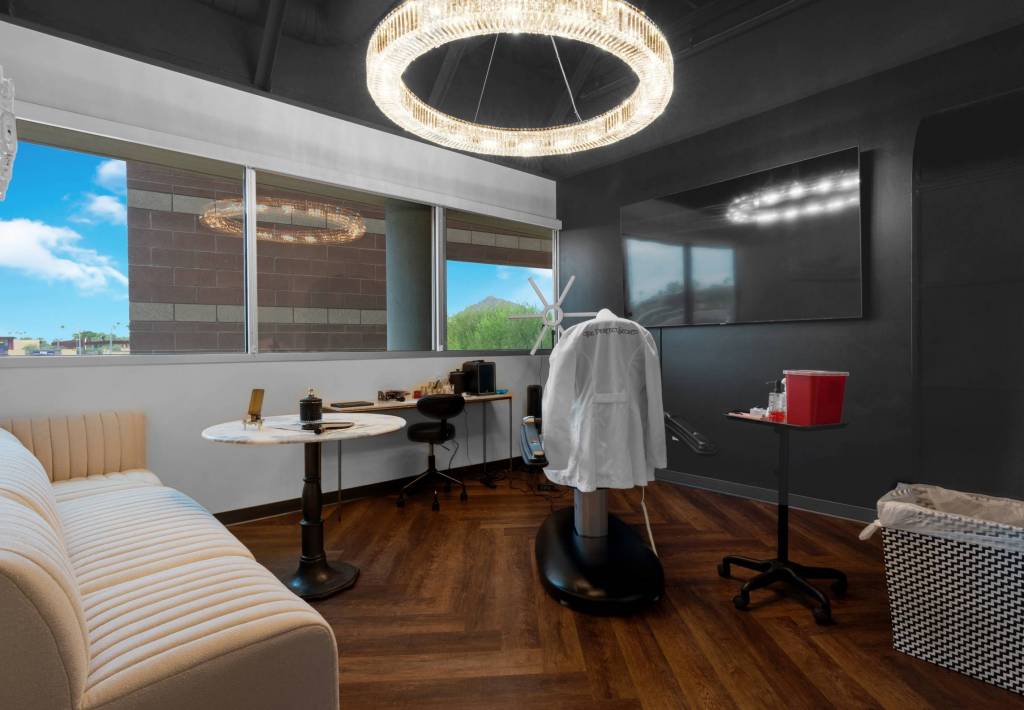 If or when delays or issues arise, our project managers take the necessary steps to proactively find a solution and convey any necessary changes. Overseeing construction in today's business climate requires a proactive approach, the ability to offer alternative materials and/or recommended options along with ongoing communication.
Delivering Results 
The Perfect Secret wanted a boutique feel, to offer its services and cater to its clientele. They envisioned a transformed space that reflects the company's brand and mission. Working closely with the owners the LaunchPM team achieved those goals. The secret here is it's all in the details.
LaunchPM has extensive construction project management experience working with companies and organizations in the medical suite sector.  The team also has experience managing projects for higher education, hospitality, office, manufacturing, and nonprofits. If your business or a company you know needs an experienced and knowledgeable project management team for a tenant improvement or ground-up build, contact us today and let's talk.