Our Team
Our experienced team combines integrity, skill, and creativity to ensure project management success.
OUR MISSION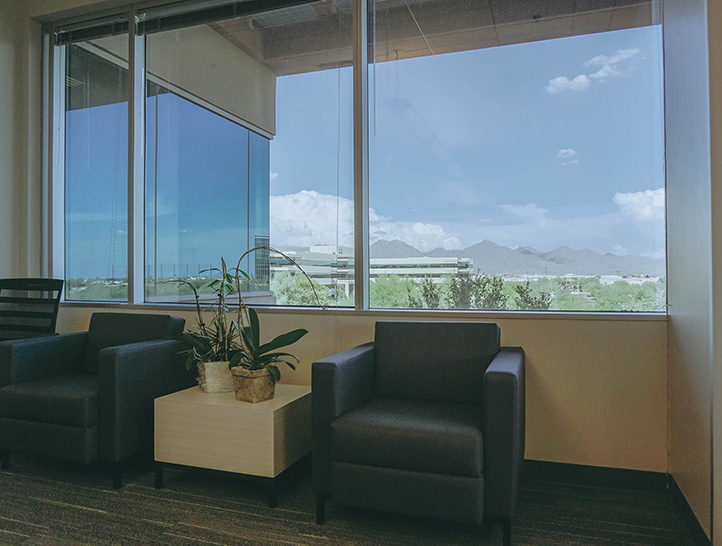 OUR MISSION
LaunchPM is committed to providing the project management expertise needed to help businesses and nonprofit organizations successfully transition to new or improved commercial space.
Beth Scarano
Favorite Quote:
"I've come to believe that each of us has a personal calling that's as unique as a fingerprint – and that the best way to succeed is to discover what you love and then find a way to offer it to others in the form of service, working hard, and also allowing the energy of the universe to lead you."
― Oprah Winfrey
Professional Expertise
Gathered through more than 25 years of experience in the design and construction industry, Beth Scarano offers extensive expertise in a variety of project types including corporate office, hospitality, healthcare, higher education, mission-critical, and municipal.
Beth headed the client and project development teams for several national construction firms and was responsible for projects valued at more than $3 billion.
Her strong communication, organization, management and team-building skills enable her to bring a wide range of talent to the table in order to create swift and measurable results for her clients.
Beth provides strategic leadership and assists the LaunchPM team in developing and managing the client's goals and expectations. She has experience working with many high-profile clients and brings a solutions-oriented approach to each project.
Committed to her community, Beth has also shared her leadership skills as a board member for several professional and non-profit organizations.
Education
Pepperdine University and Arizona State University focusing on a degree in Business/Marketing.
Affiliations
Board of Directors and Active Member, CoreNet Global
Mentor, Center for Entrepreneurial Innovation
Active Member, Alliance for Construction Excellence
Active Member, Central Arizona Society of Healthcare Engineers
Active Member, NAIOP
Active Member, Phoenix Community Alliance
Past Co-Chair, Community Building Consortium, Greater Phoenix Economic Council
My Personal Commitment to Service:
I have always been a strong believer in the philosophy that "actions speak louder than words" and "doing what you say you will do." My personal commitment to service is to be the best wife, mother, sister, friend, and partner to those around me by giving and doing my best.
Why LaunchPM?
LaunchPM is about making things happen and I am fortunate to be a part of this rare group of committed and talented people focused on service.
Contact Beth
Chris Benoit
Favorite Quote
"There are no secrets to success. It is the result of preparation, hard work, and learning from failure."
— Colin Powell
Professional Expertise
With over 22 years of experience in the design and construction industry, Chris has worked on a wide variety of project types, including corporate office, hospitality, healthcare, higher education, mission-critical, and municipal. He has served as director/vice president of operations and has vast expertise in estimating and pre-con, project management, ground-up construction, and renovation.
Chris has been responsible for building approximately 500 or more tenant improvement projects, ranging in price from $10K to $10 million and in size from 100 sf to 100,000 sf. Drawing on his experience, Chris provides constructability review and strong cost analysis throughout the design phase. He enjoys interacting with multiple stakeholders, design teams, and contractors, and taking a project from inception all the way through final completion.
Chris's strong communication and organizational skills enable him to balance and work on multiple projects simultaneously.
Education
Associates in Applied Sciences – Architectural and Building Technology, Vermont Technical College
Bachelor of Science – Construction Management, Arizona State University
Why LaunchPM?
I love being surrounded by dedicated and hard-working individuals who share a common goal to go above and beyond expectations to make our clients' dreams and projects a reality.
Contact Chris
Mike DeFranco
Favorite Quote
"Apprentices work furiously to learn the rules; journeymen proudly perfect the rules; but masters forget the rules."
– Randy Kosimar
Professional Expertise
With a background in the custom cabinetry industry, Mike has held a variety of roles that have equipped him with unique insight for his position as a Project Manager with LaunchPM. As a former Professional Woodworker, he produced handcrafted custom furniture and cabinetry. He also served as an Installation Supervisor, coordinating installation of custom cabinetry on site, and as a Staging/Shipping Supervisor, which required him to coordinate the staging and shipping of all project phases to sites around the country.
Education
BA in Urban Design, Arizona State University
Why LaunchPM?
LaunchPM has allowed me to challenge myself and grow as an individual while also being a part of a tremendous team.
Contact Mike
Rebecca Rhoades
Favorite Quote:
"My mission in life is not merely to survive but to thrive; and to do so with some passion, compassion, humor and some style"
— Maya Angelou
Professional Expertise
Rebecca is an accomplished and dynamic leader with more than 25 years of professional experience in commercial property management, building operations, tenant improvement, leasing and financial management. During her career she has also gained valuable knowledge and experience in marketing, sales training and residential real estate.
Prior to joining Launch PM, Rebecca worked as the property manager in the real estate department of a leading, nonprofit in the healthcare industry. There she was responsible for operations of a comprehensive portfolio of properties that included more than 35 medical office buildings. During her five-year tenure, she worked closely with Launch PM on more than 51 expansion or tenant improvement projects, valuing more than 50 million.
Rebecca's strong communication skills, attention to detail, focus on results and commitment to assisting the team allow her to be a strategic partner as a Project Coordinator for the Launch PM team.
Education
Commercial Property Management – AZ Department of Real Estate
Residential Real Estate License
Industry-specific courses
Why LaunchPM?
It is exciting to join a dedicated, hardworking team with the commitment, integrity and values that create a positive and healthy work environment where people are involved and take ownership.
I am a passionate individual with a genuine interest in assisting individuals and companies reach their goals and potential growth.
Contact Rebecca
Angie Velimirovich
Favorite Quote:
"Even the most precious of all gems needs to be chiseled and faceted to achieve its best luster. There is nothing that remains so constant as change. Don't end up like concrete, all mixed up and permanently set."
— John L. Mason
Professional Expertise
Bringing in-depth knowledge and experience of corporate administrative and operational roles, Angie Velimirovich serves as a Project Management Administrative Assistant with LaunchPM. Drawing on her exceptional organizational skills and attention to detail, Angie supports our team in delivering optimal results for clients.
Prior to joining LaunchPM, Angie enjoyed a long-term career with Avnet – one of the world's largest distributors of electronic components and embedded solutions. During her time with Avnet, she served in departments such as Corporate Real Estate and global electronic sales in the U.S. and Latin America.
Education
Lease Administration Training, Phoenix College & University of Phoenix
Industry-specific courses
Why LaunchPM?
LaunchPM is a very innovative and forward-thinking company, which creates a fun work environment and great growth opportunities.
Contact Angie
Hannah Thueson
Favorite Quote:
"For me, becoming isn't about arriving somewhere or achieving a certain aim. I see it instead as forward motion, a means of evolving, a way to reach continuously toward a better self. The journey doesn't end." 
— Michelle Obama
Professional Expertise
Hannah joins the LaunchPM team with an interest in pursuing a career in project management. Her previous experience as an Account Manager for a social media company provided her with experience in managing multiple clients, meeting deadlines and working as an integral part of a team. In her position as Assistant Financial Coordinator these are skills that will serve her well as she is tasked with assisting in various aspects of accounting including: managing invoices, updating project budgets and keeping updated records of any changes to project finances.
Education
Bachelor of Arts in Public Relations from Hofstra University.
Why LaunchPM?
I have a passion for planning and organizing and was excited when I learned about the opportunity to join the LaunchPM team and apply my skills. It is a growing company with a knowledgeable group of professionals in the construction project management industry for me to learn from and to grow.
Contact Hannah
hannah@launch-pm.com
Yessi Romero
Favorite Quote:
"Character cannot be developed in ease and quiet. Only through experience and trial and suffering can the soul be strengthened, ambition inspired, and successs achieved."
— Helen Keller
Professional Expertise
With 6 years of property management experience, Yessi has worked through a diverse range of apartment living types, including student, conventional, military, and luxury housing.
Prior to joining LaunchPM, Yessi worked as a Workplace Coordinator for a widely known FinTech company. She acted as a culture carrier within the office by coordinating events, leading RTO onboarding and consistently pulse checking the office to ensure employee satisfaction remained high.
Education
Attended the University of Arizona, studying Psychology.
Why LaunchPM?
LaunchPM came into my life at the perfect time and has offered me the opportunity to learn and grow with some of the most skilled individuals I've ever had the pleasure of working with. I look forward to achieving greatness alongside this incredible team.
Contact Yessi
OUR VALUES
In all that we do, the LaunchPM team endeavors to be:

Strategic
We apply our extensive knowledge and expertise to achieve the optimal outcome for each client, based upon their budget, unique needs and goals.

Creative
As projects present challenges, we strive to implement innovative, customized solutions.

Results-Oriented
Exercising integrity in all circumstances, we vow to surpass expectations and work tenaciously to complete each project successfully, on time and within budget.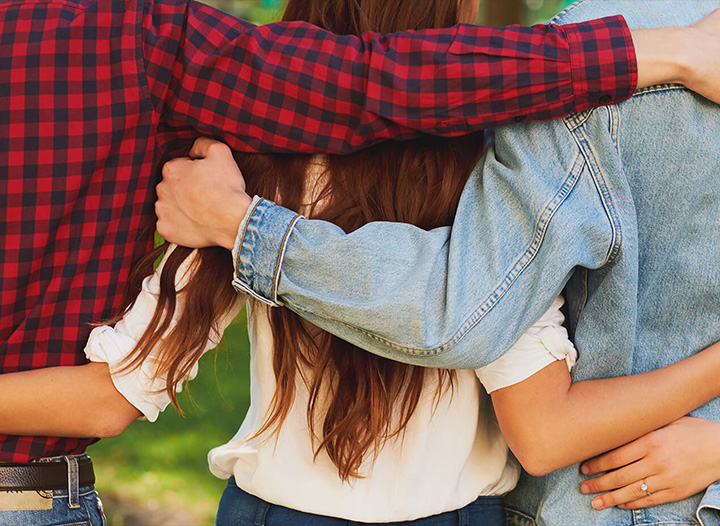 Testimonial
"WOW! Everyone is so excited about the donated furniture. Thank you, thank you, thank you for your generosity and thinking of Child Crisis Arizona!"
– Child Crisis Arizona