Our Services
Building project management solutions for companies, large and small.
OUR PROCESS
The initial phase of our process begins with scope definition and discovery through due-diligence. It is crucial we start here before planning can begin. Once we lay the foundation, LaunchPM advocates for its clients through the execution and oversight phase to the closeout, where we ensure a seamless transition for an organization's operations.
PLANNING
The foundation of any successful project is established in the planning phase. Drawing on more than 25 years of project management experience, LaunchPM applies the right combination of strategy, due diligence, and insight to build a comprehensive plan for every project.
WHAT'S INVOLVED:
Pre-Project Planning
Schedule Development & Management
Site Selection
Lease Negotiation Support
Budget Development
Cost Control Management
Landlord Coordination
Entitlement & Permitting Coordination
Scope Development
Resource Allocations/Cash Flow
EXECUTION
As a project progresses, LaunchPM will take a proactive approach to resolving any challenges that arise. We work closely with all contractors and vendors to ensure that the project is running on time, within budget, and in accordance with your needs and vision.
WHAT'S INVOLVED:
A/V, Equipment, & Low Voltage Cabling Management
Security System Coordination
Furniture Procurement
Signage Development Coordination
Permit Management & Expediting Support
Design Oversight
Construction Management
Design, Construction & Vendor Team Quality Control
CLOSEOUT
Our job doesn't end when construction is complete. The LaunchPM team remains on hand to provide move and relocation services for a seamless transition. During the closeout phase, our job is to ensure that the new space reflects the needs and vision of our clients.
WHAT'S INVOLVED:
Operations, maintenance, and warranty manuals
Closeout punch list
Move Planning
Relocation services
Day one support
Decommissioning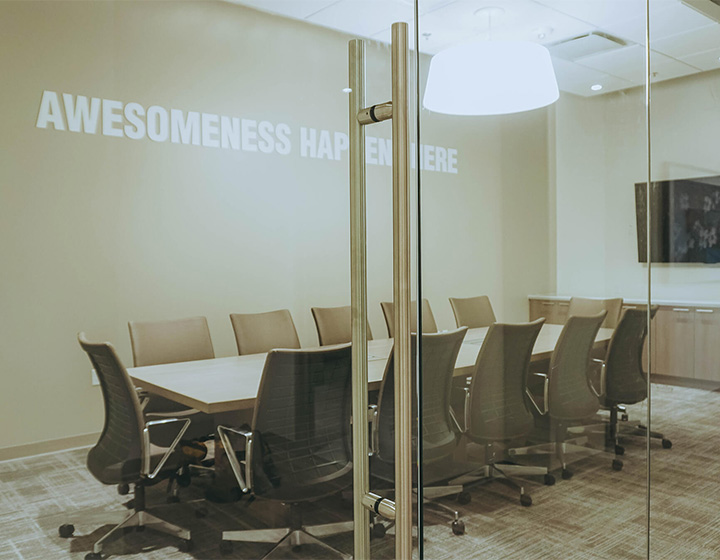 Testimonial
"We are so happy we chose The LaunchPM team. They exceeded our expectations and I can't imagine doing any future expansion without involving them"
– Empower