The OCD and Anxiety Treatment Center will open the first clinic in Arizona later this year. This Utah-based company's clinic and treatment center is its first to open and operate outside of Utah, where the company has been treating patients for nearly a decade. LaunchPM is working closely with the Utah company and the city of Mesa to coordinate the buildout of the new facility, which is targeted to open in late 2022.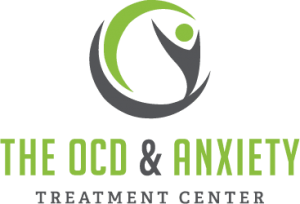 The company purchased an existing building at 1801 South Extension in Mesa, where it is investing more than $1 million in tenant improvements to remodel and transition 14,012 square feet of space. The new facility will include multiple large group treatment rooms, private therapist offices, a large employee break room, seating areas, along with rooms for delivering care and services.
As the project managers overseeing all aspects of the build out, LaunchPM put together an experienced team that includes Cotton Architecture to spearhead the interior design and Aksarben Companies to serve as the general contractors on the construction of the project. LaunchPM leads the team and coordinates communications with all parties from planning through completion.
The expansion into Arizona will provide access to people living in the area and surrounding states. The OCD and Anxiety Treatment Center saw increasing demand in the Southwest, as many people will temporarily move to Utah just to receive care and services for OCD and anxiety issues. Adding a facility in Arizona will provide the opportunity for individuals and families to receive therapeutic care more easily and reduce the need to travel or relocate.
Statistics show that two to three million adults in the United States currently struggle with OCD (IOCDF, 2022). Although OCD can occur at any age, symptoms typically surface in children between the ages of eight and 12, or during late teen years and early adulthood. OCD is commonly experienced by women, men, and children of all races, ethnicities, and backgrounds.
With approximately one in every 200 kids and teens experiencing OCD, it has become as common as childhood diabetes, according to the National Institute of Mental Health.
In treating these disorders, the Utah-based service provider found traditional therapies to be often ineffective. As a result, they developed an Intensive Outpatient Program (IOP) and therapy protocol combined with a comprehensive treatment plan delivering positive results and helping patients. They also offer individual and family therapy for those with mild to moderate symptoms. The new facility in Mesa will have the space for its full scope of treatments.
LaunchPM has a proven track record in managing commercial construction and tenant improvement projects for the healthcare sector. To learn more about our project management experience and services, contact us to speak with our team.