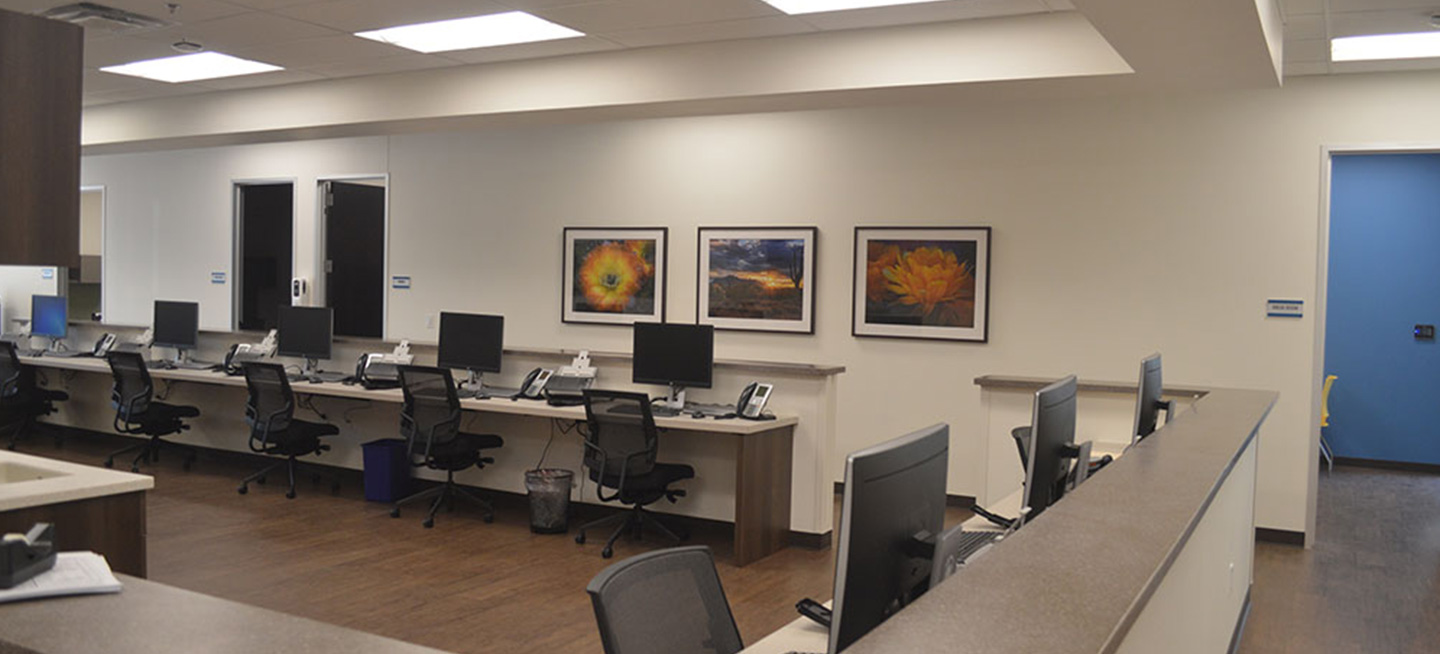 NOAH Venado Valley Health Center
Healthcare Space Planning
As a 501(c)(3) nonprofit organization, Neighborhood Outreach Access to Health (NOAH) provides affordable, quality healthcare for medically underserved communities throughout Phoenix. When NOAH decided to open a 6,733 square-foot facility in the Deer Valley neighborhood, the organization hired LaunchPM to provide project management services for the build-out of the new space.
The LaunchPM team's extensive experience working with healthcare facilities, and nonprofits, allowed us to expertly navigating the unique challenges presented by both. Facing a 24-week timeline, we worked closely with vendors to ensure that NOAH's new Venado Valley Health Center was completed successfully, on time and within budget.
Details
Project size: 6,733 s.f.
Duration: 24 weeks
INDUSTRY
Most Recent Nonprofit