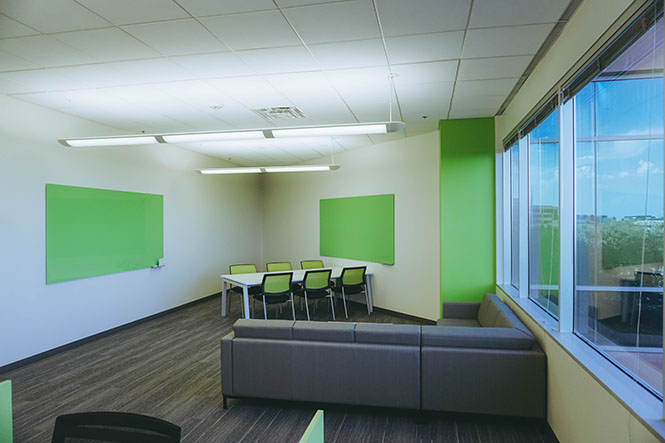 Centauri Health Solutions Scottsdale
Healthcare Space Planning
Centauri Health Solutions is a healthcare technology and services company that develops solutions to help hospitals and health plans optimize revenue cycle management. When Centauri was planning the build-out of its new office space in Scottsdale, the company hired LaunchPM to provide project management services.
The project required a complete demolition of the existing space, followed by design and construction to create a new office that would suit Centauri's needs. Throughout the process, the LaunchPM team coordinated with vendors and the landlord to ensure that the project was running on schedule and within budget. The completed 13,383 square-foot office has a bright, modern style and provides a functional work space for Centauri's employees.
Details
Project size: 13,383 s.f.
Duration: 16 weeks
INDUSTRY
Most Recent Healthcare