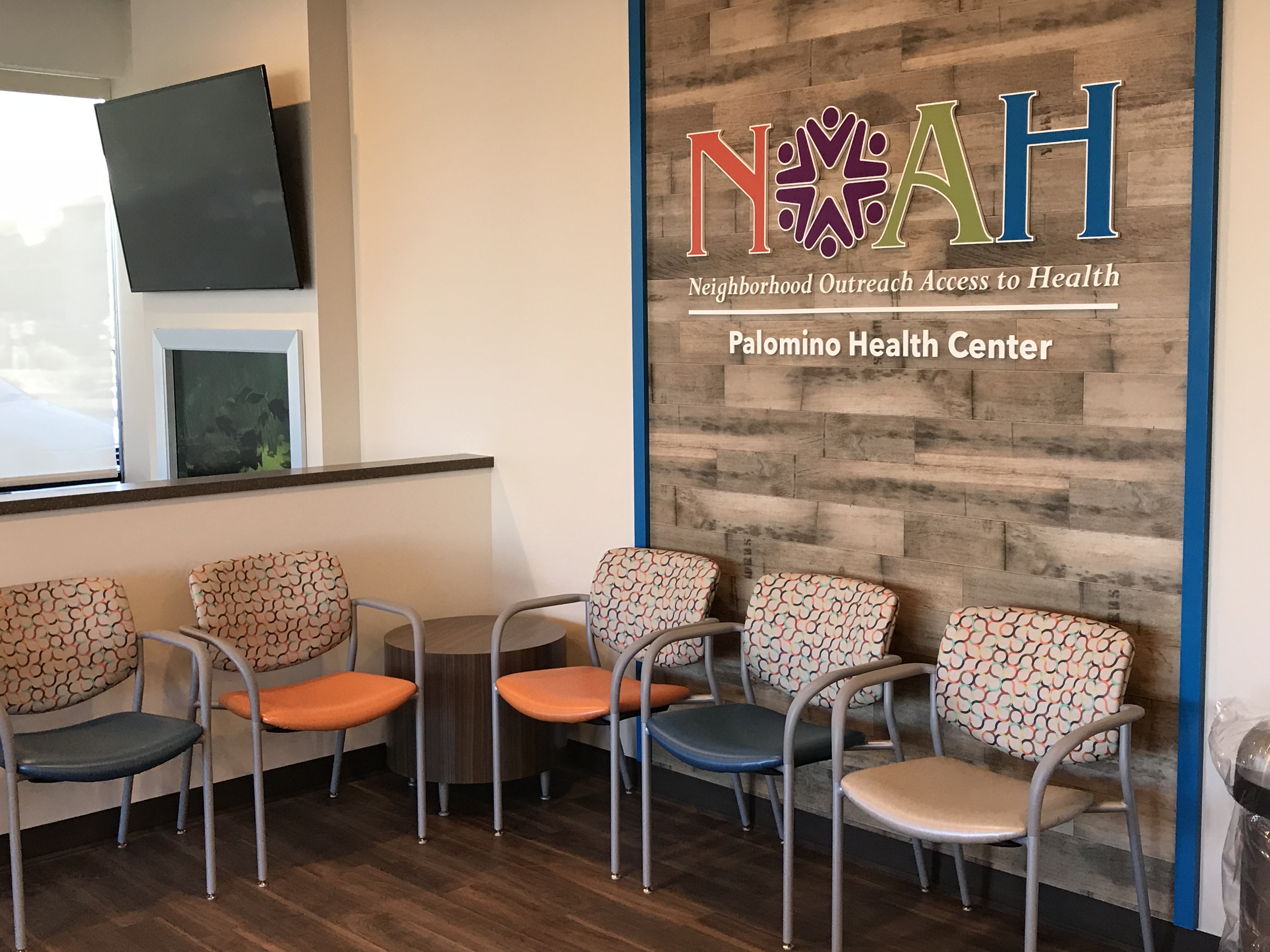 October 18 2018
Project Management from LaunchPM Helps to Ensure a Successful Build-Out for NOAH's New Palomino Health Center
The Neighborhood Outreach Access to Health (NOAH) organization fulfills a critical mission: providing accessible, affordable, and high-quality healthcare to communities in need throughout the Phoenix area. When NOAH decided to relocate its Palomino Health Center to a larger, state-of-the-art facility in North Phoenix, the nonprofit organization's leaders consulted LaunchPM to provide Project Management services for the upcoming move and build-out of the new space.
At the outset of the project, LaunchPM helped NOAH establish a schedule and budget based on the organization's needs and goals. Whether we are working with local nonprofit organizations or national corporations, our team collaborates with each client to develop a project plan customized for their unique circumstances. Completing the new office for NOAH's Palomino Health Center involved transforming a gray shell space into a general medical office that would ultimately be equipped to offer services such as family medicine, dental care, nutritional guidance, psychiatric and behavioral healthcare, and community resource enrollment assistance. This process would entail multiple steps, including the development of architectural plans, installation of mechanical, plumbing, and electrical systems, and installation of new curbs on the roof that were needed to support heavy mechanical units. As with any move or build-out of a medical office, the project also involved the handling of expensive, specialty medical equipment
With over 25 years in the Project Management industry, the LaunchPM team has the experience needed to anticipate challenges and resolve any obstacles that may arise during a commercial move or build-out. We frequently work with medical practices and are adept at managing the relocation of medical equipment and confidential records. As we collaborated with the architects, designers, contractors, and other vendors who worked on the new Palomino Health Center, we provided oversight, quality control, and cost control management to ensure that the project was running on schedule and within budget. Additionally, we coordinated with the City of Phoenix to expedite the permitting process. When construction was complete, our team managed the process of relocating NOAH's equipment, furniture, and supplies and installing these items in the new space.
With the help of LaunchPM's Project Management expertise, the build-out was completed successfully and NOAH's staff was able to settle into the new facility on schedule. With medical office essentials like a comfortable waiting room, well-equipped exam rooms, and spacious staff offices, the new NOAH Palomino Health Center is poised to fulfill the organization's mission of providing reliable healthcare services for patients in the community.
Is your organization planning to move to a new commercial space or renovate an existing one? Contact LaunchPM today to start  crafting  a plan for  your project!