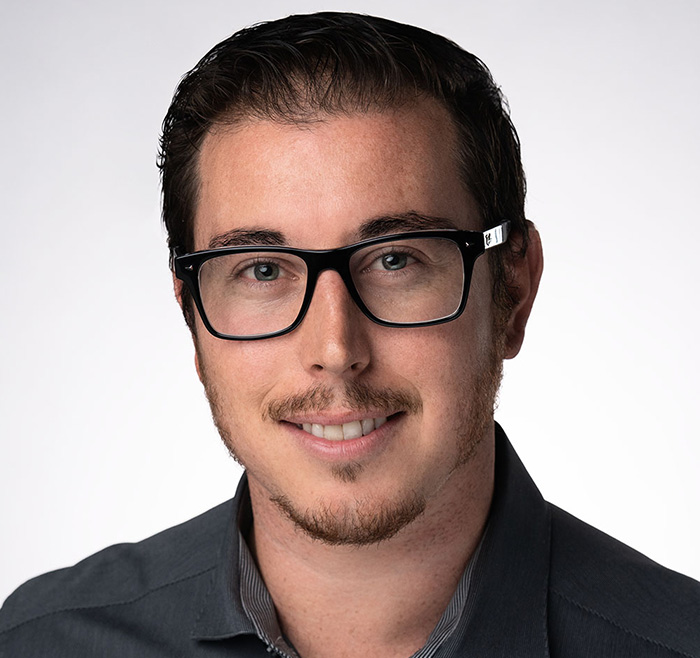 February 11 2020
Project Management at LaunchPM: Meet Mike DeFranco
Mike DeFranco is an Arizona State graduate that holds a bachelor's degree in urban design.
He began his career as a professional woodworker, where he built custom cabinetry and furniture before joining Launch PM as a Project Coordinator. After speaking with Beth Scarano, his interest in construction project management was sparked. In 2018, Mike decided to put down his wood working tools and pursue a new career path. After working a little more than a year in his new role, he was promoted to Project Manager.
We recently spoke to Mike about his decision to change industries and the areas of project management that he finds most challenging and most rewarding. Here is to what he had to say:
How did you find the transition from professional woodworker to project management?
Transitioning from a woodworker to a project manager was initially a bit of a shock. Woodworking is hands on – 100% of the time. The environment is loud, it's dirty, and if you're not physically putting the pieces together – the job doesn't get done. Project Management takes more of a "bird's eye" approach that requires monitoring and coordinating the moving parts and pieces of a project remotely. While the work as a project manager is more mentally demanding, I am able to work on multiple projects almost simultaneously, which allows me to be more productive.
Can you tell us about a challenging project you worked on recently and what you did to overcome those challenges?
Every project, big or small has its own unique set of challenges. But I've learned that the best way to overcome is to utilize our resources to their fullest potential. No job can get done with just one person's effort – it takes a team of skilled individuals working together towards the same goal.
What aspect(s) of your job do you most enjoy?
The aspect I most enjoy about my job is playing an instrumental role in the space transformations our team delivers. There are many details that go into tenant improvement projects. When you are in the middle of it and see all the planning and coordination come to fruition it is extremely rewarding.
What qualities do you think are most important for someone wanting to pursue a career in construction project management?
When you work in construction project management you must take on multiple roles and responsibilities, and all that we do contributes to the company's success. To me, one of the most important qualities is the ability to collaborate with a team.
If you were given the opportunity to have dinner with someone famous, who would it be and why?
I would love to meet Joe Rogan. He hosts one of the most successful podcasts, featuring long-format conversations with creative artists, leading scientists, high performance athletes, progressive inventors, and more. It gives me (and others) the opportunity to listen and learn from people I would never have the opportunity to learn from. His genuine curiosity and non-biased approach on controversial issues is something I admire and appreciate.
If you're interested in learning how Mike and the LaunchPM team can help your organization with a commercial construction or tenant improvement project, contact us to discuss and learn more.