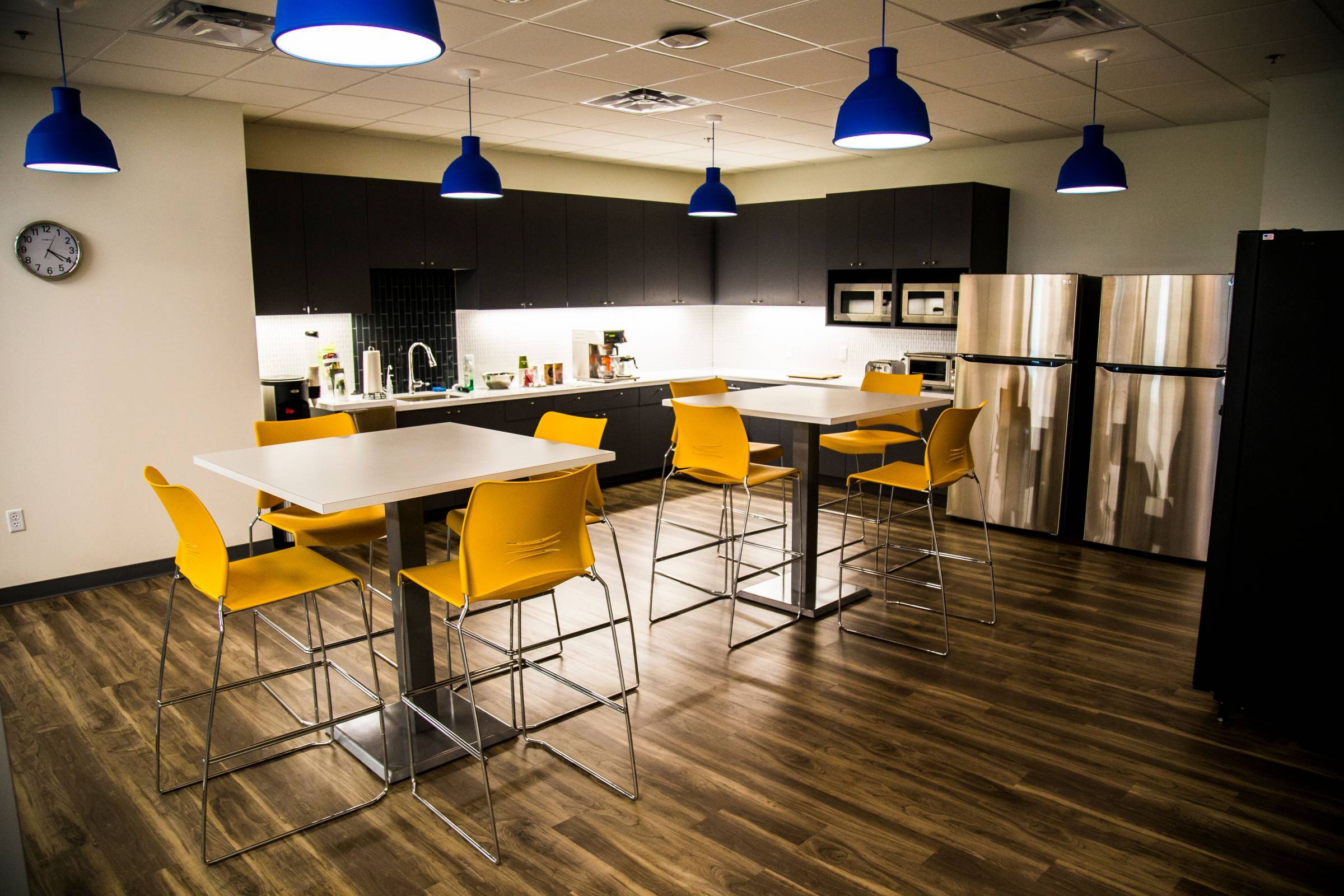 June 18 2021
Emerging Trends in Healthcare Facility Design
A lot has changed in the world of healthcare due to the impact of the past year. Not surprisingly, more emphasis is being placed on safety, which is now influencing trends in healthcare facility design. As we look to the future, the shift to an even safer environment is expected to be a driving force that is shaping design trends. The need to increase safety precautions and practices are changing how spaces are being used.
Impact of COVID-19
It is no secret that COVID-19 had an impact on how the healthcare industry functions. With telehealth becoming an increasing option for patient care, changes in medical office operations  are spurring the need for space that can accommodate the changes. As safety of those within the office is more important now than ever, one area in need of increased square footage is waiting rooms. Larger, more spacious waiting rooms will allow for social distancing. The traditional rows of chairs are being traded out for lounge seating made of antimicrobial fabrics and furniture configurations are designed to seat families together and separate groups. The past year has spurred the need for updating HVAC systems to ensure there is proper ventilation and circulation. Spaces that were once dedicated for one specific function are now being repurposed to be more flexible within the clinic. Options such as dividers, glass partitions at check in areas and other adjustable room formats are a more cost-effective choice than fully renovating existing spaces.
Functional Design
Functional changes are leading the way in how new offices and facilities are being designed. Healthcare trends are moving away from the institutional look and feel of a traditional office, with  its uniform furniture and artwork and introducing more welcoming finishes. Elements that bring the outdoors inside such as natural materials and plants are being integrated to create a calming environment. A spa-like feeling inside healthcare offices helps relax patients and promote a feeling of well-being that comes with spending time outdoors. Along with design changes to promote wellness in areas used by patients, there are changes to encourage the same for the staff. Designs are incorporating more natural light in break rooms and making spaces more accessible and inviting with lounge-like seating. As safety continues to be a major concern, plexiglass dividers are here to stay for now to protect staff.
Adapt and Reuse
Transforming existing structures into new use buildings has seen a large uptick and it is a popular trend for adding new healthcare offices and facilities. With the growing patient base increasing the demand for space, repurposing existing buildings provides an opportunity to convert and reuse retail space that sits empty removing the need to build from the ground up. As changes in consumers' buying habits have impacted the retail sector leaving big box stores and strip malls empty, it can be an ideal space for a new healthcare clinic or offices. At LaunchPM, we've worked on several projects that involve converting existing retail to a fully functional healthcare operation. While there are still quite a variety of factors that must be considered, generally, repurposing these types of locations is a less expensive alternative to building an entire new clinic space from the ground up.
LaunchPM has extensive knowledge and expertise in construction project management for the companies and organizations in the healthcare industry. To learn more about LaunchPM check out our commercial construction project management portfolio and contact us today.