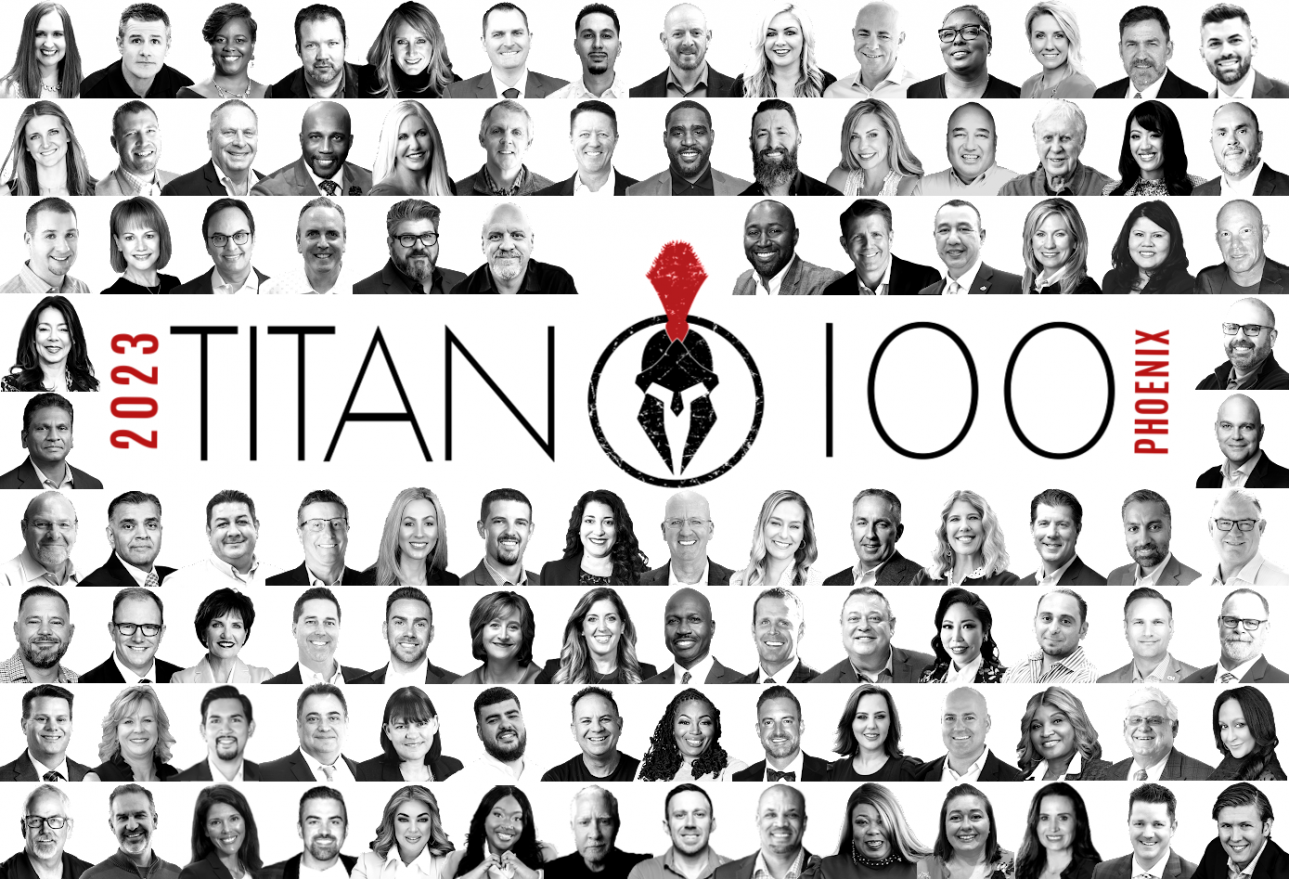 May 22 2023
Beth Scarano Named 2023 Phoenix Titan 100
Titan CEO, a C-suite networking organization and its headline sponsor Wipfli LLP, selected Beth Scarano, founder and principal of LaunchPM, as a 2023 Phoenix Titan 100. The Titan 100 program annually selects the Top 100 CEO's and C-level executives in leading cities across the U.S.  Scarano and others will be honored at an awards ceremony on Friday, August 25, at the Desert Diamond Arena.
"The Titan 100 honorees are changing the way that business is done in Phoenix. These leaders have built a distinguished reputation that is unrivaled and preeminent in their field. We proudly recognize the Titan 100 for their efforts to shape the future of the Phoenix business community. Their achievements create a profound impact that makes an extraordinary difference for their clients and employees across the nation," says Jaime Zawmon, President of Titan CEO.
The Titan 100 recognizes accomplished business leaders in their industry. The criteria includes demonstration of exceptional leadership, vision, and passion. Collectively, the 2023 Phoenix Titan 100 and their companies employ upwards of 43,000 individuals and generate over $11 billion in annual revenues.
Honorees will be featured in a limited-edition Titan 100 book and profiled exclusively online. They will also be given the opportunity to meet and interact multiple times with fellow Titans at events held throughout the year.
Scarano founded LaunchPM in 2012, and under her direction, the company has consistently experienced a 30 percent increase in revenues year over year. Headquartered in Scottsdale, the company manages tenant improvement and ground up commercial build outs in Arizona, and states throughout the U.S. LaunchPM works with companies in a variety of industries, including healthcare, office, industrial/manufacturing and nonprofit.
"Being included as a 2023 Titan 100 honoree is overwhelming and humbling, but it would not be possible without my team," states Scarano. "Phoenix is a growing, thriving business community and we are excited to be an integral part of that growth."
The reception in August will include a cocktail-style awards event that will host 100 Titans of Industry and their guests for the evening.
To learn more about LaunchPM and its services, visit launch-pm.com or contact the company at (480) 477-1509.
About LaunchPM
LaunchPM provides project management solutions for companies in multiple vertical markets. The company employs a team of professionals with more than 35 years' experience in construction project management and workplace design. To learn more visit: https://launch-pm.com/
About Titan CEO
Titan CEO brings CEOs together through private events and roundtables. We also provide private,  instructor-led peer groups for Titan CEO members. Held monthly, our CEO peer groups are  designed to meet a CEOs unique need as a business leader by facilitating a curriculum that helps to build business valuation and tackle everyday business challenges. We offer a suite of resources  including private coaching, high-level networking, and executive level retreats. Through our  community, we aim to work with CEOs to help them connect and grow as Titans of industry.